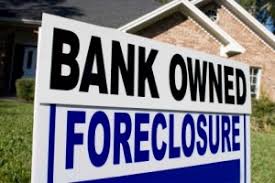 I have been dealing with many foreclosures and judicial listings with many Banks such as BMO, TD Bank etc and other lenders for almost 10 years now.
When looking for a foreclosure or judicial sale property to buy, I advise engaging a realtor such as myself with vast knowledge of the process.
Most Foreclosure properties are in good condition and there are some that need TLC. However, the property is sold "As is and where is", which means that the buyer will inherit all of the physical and legal conditions of the foreclosed property they are going to buy, as is! In essence, the definition of "as is where is" can be summarized as, you get everything that comes with a property, in its present condition.
Here is some information for your consideration when looking to buy a foreclosure property.
Bank Owned Properties: 
These are Properties owned by the banks. These properties are listed when title has been transferred to the bank through the courts after redemption period.  A redemption period is a specific time period given to borrowers in foreclosure during which they can pay off the debt and "redeem" their property.
Things to know when buying a bank owned property.
Usually offers may have conditions such as home inspection and financing.
Most banks or lenders will respond within 2-5 business days.
Real Property Reports, Condo documents are not provided and should be obtained and reviewed at buyer's cost.
Appliances do not form part of the purchase contract and no guarantees.
Possession is negotiable, however, most banks shoot for short closings.
The property is sold "As Is Where Is", no guarantee by the seller, its solicitor, and their agent.
Deposits are mostly in the form of Bank Draft.
Judicial Sales – In Foreclosure:
These are real estate property sales governed by the "Court Of Queen's Bench Alberta".
Things to know when purchasing a Judicial Listing.
No conditions of any kind may form part of the purchase contract. It is best to secure financing prior to submitting an offer.
Possession dates are determined by the courts.
A court date is set once an acceptable offer has been presented to the listing agent who then present to the lender's lawyer.
Up until the judge has accepted an offer, in some cases the owner in foreclosure may still live in the property, making things difficult for viewing.
Judicial or Court sales Foreclosures are "as is where is".
The court date can take up to minimum 14 days depending on court schedule and time required to serve all parties involved.
If there are multiple offers, the judge makes a ruling on what offer is accepted
There will likely be no counter offer, however if offers are very close, the judge can initiate a sealed bid.  A sealed–bid a process in which all buyers simultaneously submit sealed bids to the lender's lawyer in a sealed envelope, so that no buyer knows how much the other buyer participants have bid. The highest offer is then declared the winner of the sealed bid process.
No RPR or Condo documents provided.
The court will determine the possession day. Usually, 30-40 days after an offer is accepted.
SIGN UP BELOW TO BE NOTIFIED OF MY FORECLOSURE PROPERTIES BEFORE IT HITS MLS.